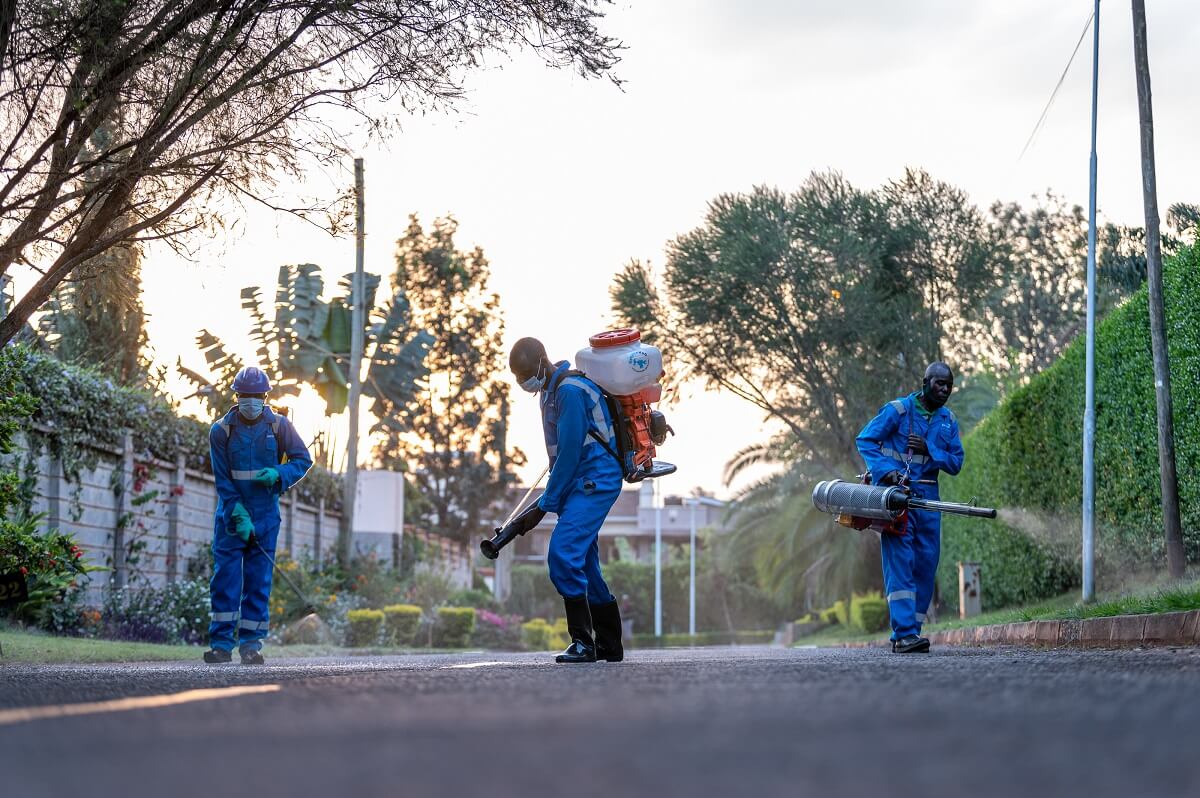 Virus Control
1) Residential Estates- We provide antivirus sanitization in estates and in homes if needed.
2) Small offices, Businesses and shops- these areas may be vulnerable. We thoroughly clean and wipe high touch surfaces
3) Large offices (5000 sq. ft)- These areas need regular disinfection
4) Industrial and big institutions- These are the most vulnerable areas due to the high number of people and most likely need fumigation machines in combination with wiping and cleaning.
5) Schools and Colleges- We arrange regular cleaning schedules and contracts in order to provide consistently high standards for your School or College. Whether you require cleaning for a School or Colleges, contact ServiceHub today and our team will be able to discuss your individual cleaning needs.
Covid-19 Cleaning and Decontamination
How we can help?
Here at ServiceHub we have the latest cleaning technologies of the highest quality to ensure we are able to deliver decontamination services to the highest level and at the quickest speed.
We also pride ourselves on being at the forefront of any viral outbreaks, such as the recent Covid-19 Coronavirus eruption across the globe, and see it as our duty to help contain it and ultimately save lives.

More
1. Act Fast
Speed is paramount when dealing with any viral outbreak and our highly skilled teams deal with these types of events daily so know what to do and how to do it quickly.
Combined with our extensive knowledge of working within both the Public and Private sector we use the latest in electrostatic sprayer technology which allows us to deliver an environmentally friendly disinfectant will eliminate Coronavirus and other various virus strains which is very important when
sanitising and decontaminating viruses. We deliver an emergency same day response time.
2. Be Proactive
We use only the best quality and tried and tested cleaning systems – including disinfectants, equipment and procedures – to carry out environmental cleans and as they are persistent solutions, they will continue to be effective when they have dried unlike alternative chemicals that are only effective when wet.
These persistent proactive solutions start to work within 10 seconds and continue to be effective against a plethora of viral and bacterial threats and pathogens.
3. Ensure Containment
Our environmental cleaning teams are trained and led by qualified and experienced team leaders who follow specific procedures, including establishing a risk assessment and method statement (RAMS).
These strict decontamination procedures allow us to contain any viral outbreaks quickly and with the least amount of impact across your business.
This also ensures that staff traces of infection on work place surfaces can be dealt with quickly, thus significantly reducing the chances of onward transmission and cross infection to other staff and also giving great peace of mind to those in the workplace.
Once the environment has been contained, we remove all waste safely and dispose it as clinical waste keeping the whole area clean and infection free.

Less