Skill Development Towards Vision 2030
ServiceHub is committed to using its platform to tackle the pressing economic problem of unemployment in Kenya. We have aligned our mission and vision with the Kenya Vision 2030 goal of creating employment opportunities under the economic and macro pillar. We target the youth because they are the biggest category of Kenyans unemployment affects.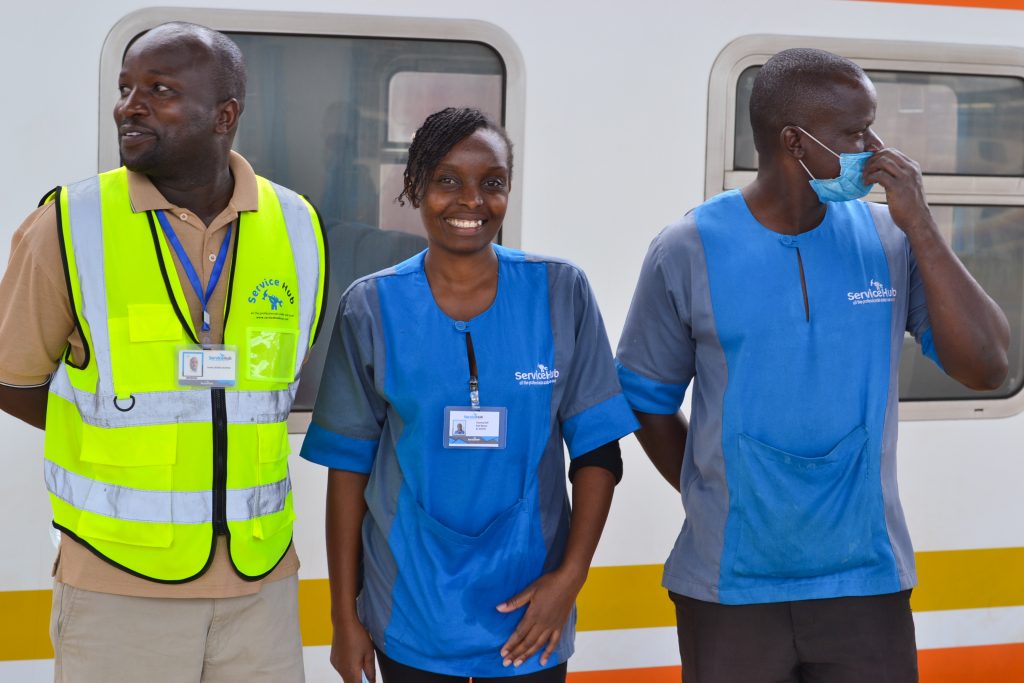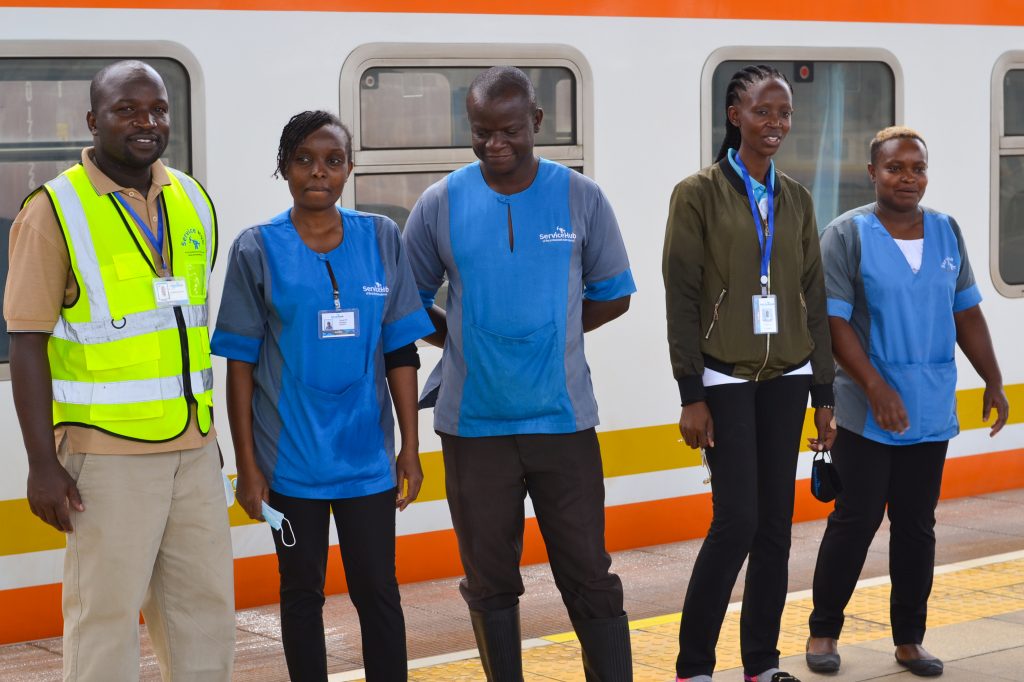 Job Creation
Our contribution is through recruiting skilled workers, especially the youth, to facilitate our sanitation operations. We assemble teams that clean SGR trains, train stations, and waiting areas in accordance with the highest hygiene standards. Our crews are cautious to use cleaning agents KEBS has approved and follows top-notch sanitation practices.
Our Skill Development Process
Our Skill Development Process
Our pros have a minimum (Certificate in House Keeping) educational qualification. The Company also out-sources experienced trainers who add value to our skill set.
The training provided targets the following areas:
Familiarization with cleaning standards and regulations
Handling cleaning chemicals and other hazardous materials safely
Cleaning methods and practices to apply
Responsible waste management and disposal methods
Appropriate use of cleaning equipment
Operational safety standards to observe
Soft skills such as interpersonal skills, time management, administration, discretion, problem-solving, attention to detail, communication skills, and teamwork are also considered during training. Such skills are transferrable and provide all-around benefits to each staff member. The combination of soft and hard skills facilitates professional preparation, growth, and advancement for our team members.